Wildlife habitats and Wildflower bulbs added to range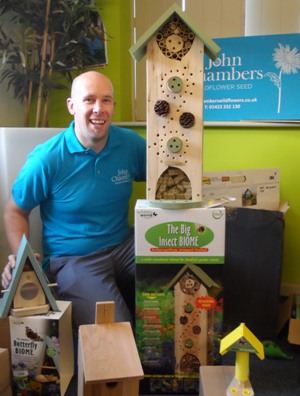 John Chambers Wildflower Seed has announced the addition of UK native wildflower bulbs and a range of wildlife habitats to our portfolio.
We have initially included into the range; 4 bulb mixes and 12 bulb single species to meet growing demand.
Also responding to customer and industry feedback we have included 13 new wildlife habitats which include nests, boxes and homes for butterflies, bees, bats, birds and owls. The range also includes a camera nest box system.
Spokesman for John Chambers Wildflower Seed, Stuart Ball said,
"Since we bought the John Chambers business and re-launched it in 2013 it has gone from strength to strength. It is important to us that we keep all traditional values and beliefs but at the same time modernise the brand and our offering. These additions are what our customers have told us they want. The bulbs are all UK Native and the wildlife habitats are all very high quality items at sensible price points."