New range of Bat Boxes available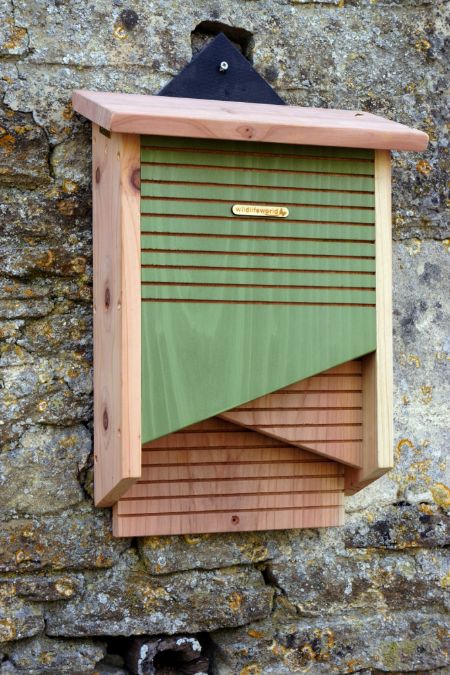 Bats are a protected species under the Wildlife & Countryside Act and we have launched a range of bat boxes to aid the conservation, education and monitoring of these creatures.
The range comprises four new bat boxes to include:
The Vincent Pro Bat Box, designed by UK leading bat researcher Colin J Morris and features vertical chambers with varying size options for different species and different temperature zones. It has proven to be highly effective with at least 7 species;
The Conservation bat box, part of a range of high-specification habitats aimed at conservation professionals and pro landscapers. It is designed for multi-species and has twin vertical chambers with angled cutaway ladder style grooves which allows the bat to climb into the preferred chamber;
The Chavenage bat box, a single chamber quality nesting box for bats and provides a roost for a variety of species;
The original bat box, constructed from sturdy FSC certified timber and has a double chamber providing additional roost space and alternate temperature zone for different species. It also features a swing panel to allow for cleaning, if required by a licensed bat worker.
Stuart Ball, Sales Manager, John Chambers Wildflower Seed said,
"As their natural habitats become more scarce, it is important that we do all we can to secure the future of bats. Gardens are playing a more important role in ensuring the survival of bats. Our range of bat boxes are affordable and meet all bat and conservation requirements."