Listen to us on BBC Radio York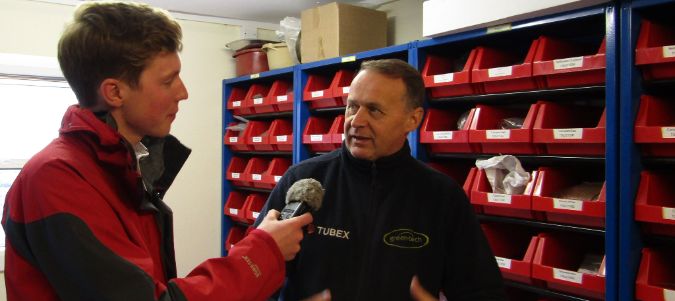 John Chambers Wildflower Seed has featured on this week's Yorkshire Farming on BBC Radio York.
Gareth Barlow produces and presents the weekly food and farming content for BBC Radio York which looks at the rural, farming and food world of North Yorkshire.
Gareth visited the John Chambers Wildflower Seed production facility where he met and interviewed Sales Director Ian Rotherham and Production Manager Barry Mitchell. Gareth explored what people should be doing at this time of year regarding wildflowers. He asked questions about planning planting and growing areas, how, when and where to best establish a wildflower area, the importance of them and what people should be looking for when doing so.
Ian Rotherham, Sales Director comments
"We were delighted when Gareth contacted us and asked to feature John Chambers Wildflower Seed on the radio. Wildflowers look fantastic and are so good for the environment and wildlife so we're always delighted when their value is recognised and promoted."
The interview aired on Sunday 18th October. To hear it click here and forward to 49 minutes.