A blooming brilliant counter-top display from John Chambers Wildflower Seed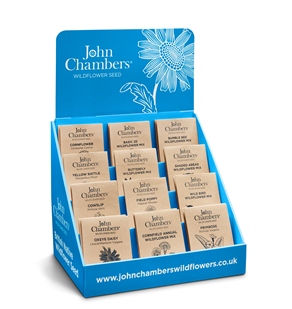 This new display stand is eye-catching, carrying the traditional branding of the John Chambers Heritage range.
Positioned neatly on a counter top or checkout area the display stand provides the ideal platform for impulse purchases. Each display stand holds 120 seed packets containing only British native wildflower seed.
Contact our John Chambers Sale team for more information at sales@johnchamberswildflowers.co.uk