National Trust Ormesby Meadow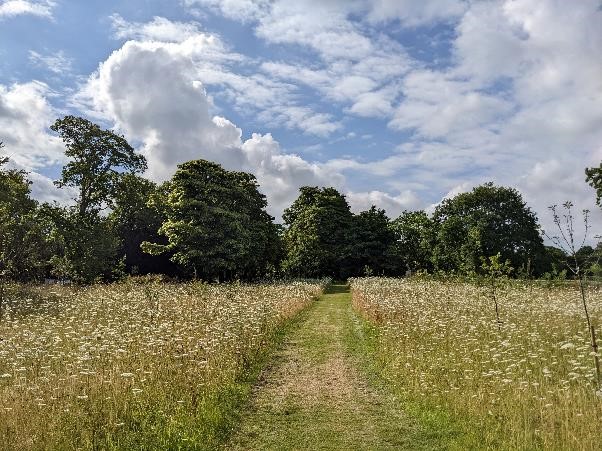 John Chambers Wildflower Seed helps transform unused land into thriving nature-rich wildflower haven
The Background
Ormesby Hall, garden and parklands is set in a 240-acre green oasis in the heart of industrial Middlesbrough. It was home to the Pennyman family for generations before being bequeathed to the care of the National Trust in 1961.
Part of the estate was Ormesby Meadow; a previously unkempt and largely unused field which was essentially overgrown wasteland.
The team at Ormesby Hall wanted to revive this and kickstarted a two-year makeover project.
The Project
As a conservation charity, the National Trust are only too aware of the national decline in natural habitats and their approach to land use reflects their aim to restore healthy, beautiful environments that help nature. With Ormesby Meadow the team wanted to create a green oasis and nature-rich haven in the heart of urban Middlesbrough.
In a bid to enhance biodiversity and give the area a complete overhaul, the team decided to create an orchard, a pond and create a wildflower meadow.
They approached John Chambers Wildflower Seed who listened to their requirements which included a wildflower meadow featuring annuals, perennials, and a small number of grasses. A bespoke wildflower mix was then specifically created for this project. Designed with nearly 30 wildflower species, the mix needed to be colourful and continue to thrive year-on-year.
To ensure effective sowing results, the turf and top few inches of clay soil needed removing to ensure there was minimal competition from other vegetation. With this removed, the seed could be sown onto the bare soil below which increased the chances of successful establishment.
Using a combination of turf cutting machine and a garden tractor, the Ormesby Hall team managed to create four large, cultivated areas ready to be sown with the bespoke wildflower seed mix.
The team then spent a day evenly sowing the mix into the cultivated areas before hand-raking it into the ground and firming it in using rollers on a ride-on mower.
Products Used
The bespoke mix created for this project consisted mainly of perennial wildflower and a small amount of grass seeds but had some annual cornfield seeds added in to give the requested 'burst of colour' in the meadow's first season.
This mix promised a healthy, colourful meadow that would attract a variety of wildlife to the area. Some of the perennial species can take a year or two to flower after germinating, so including annuals in a mix is an excellent way of filling in any flowering gaps.
The Outcome
"We had an idea in mind for the wildflower meadow in this area and the advice from the John Chambers Wildflower Seed team really helped make that vision become a reality. The bespoke mix is perfect for what we needed; the meadows have been looking great. We had good late colour from the annuals and some perennials last year. It looked so good we waited until October to cut as there was still colour and lots of insects. This year has been great with waves of different species through the year. As well as all the diverse species, the highlights have been the ox-eye daisies and a sea of wild carrot. We are thrilled with the project and look forward to seeing how it all develops over the coming years."
Nick Fraser, Senior Gardener
Ormesby Hall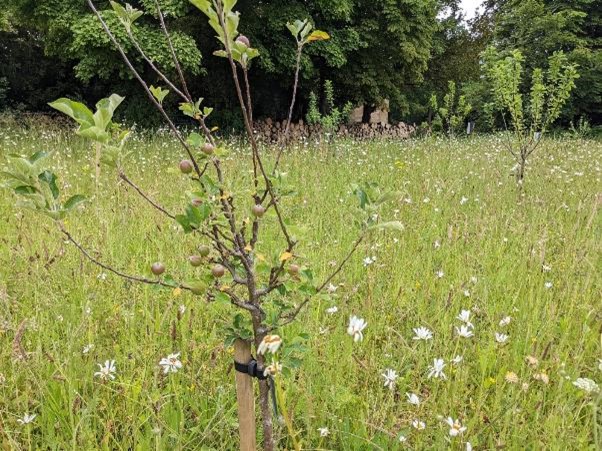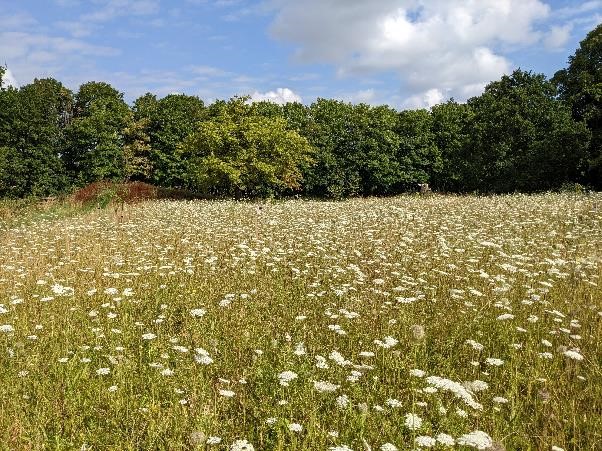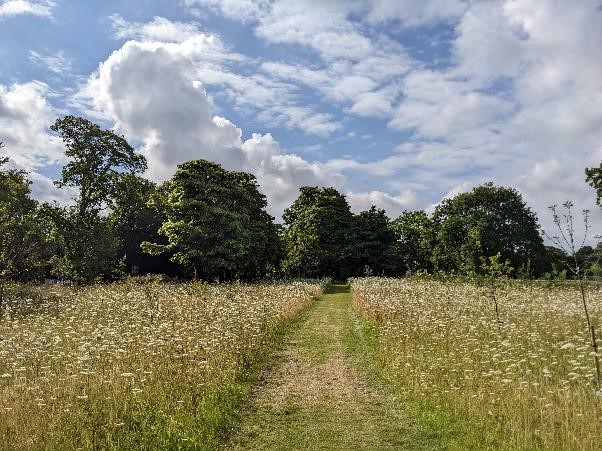 Posted on 10 Oct 2022