John Chambers Wildflower Seed Helps Enhance Biodiversity at Tottle Brook Watercourse in Nottingham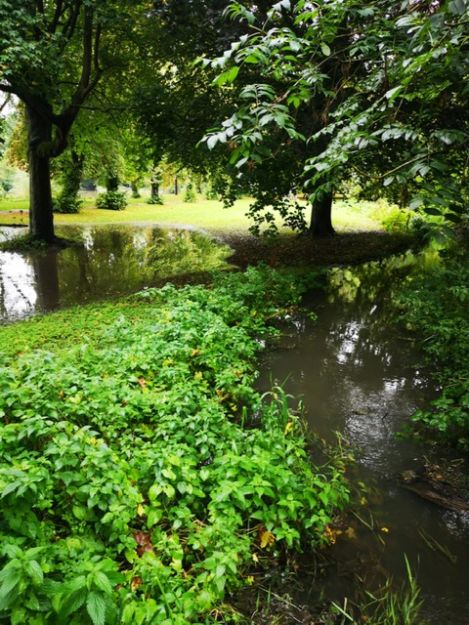 Project: Tottle Brook Watercourse
Location: Nottingham
Client: Nottingham City Council
Landscape Contractor: Dobson UK
Product Supplied: gt Coir Log Rolls, RiverMats, Tree Planting Sundries, John Chambers Wildflower Seed
Overview
Tottle Brook is a small watercourse which flows in a south west to north east direction in Highfields Park, Nottingham. The project's goals were to enhance the biodiversity value of the Brook by creating a new wetland habitat and improve the form (shape) of the watercourse.
The Project
Nottingham City Council commissioned Dobson UK, a leading provider of landscaping, grounds maintenance and amenity weed control services to undertake the work.
Funded by a £50,000 grant from the European Regional Development Fund and Nottingham City Council, the aims were to make improvements to Tottle Brook which would create an enhanced environment for wildlife, improve biodiversity and create new habitats to attract new wildlife to the area.
The Solution
Dobson UK turned to John Chambers Wildflower Seed, part of leading landscape supplier Green-tech for their advice and supply of 120 metres of Coir pre-established Log Rolls to act as an additional flow director to the Brushwood Faggots and Gravel Beaches they also installed.
Coir Log Rolls help reduce and control erosion along water course edges, such as rivers and lakes. A cost-effective solution, the gt coir logs provide a barrier to be built up against in the water environments and allow for vegetation, grasses or stone to fill in the river or lake bank that is eroding away. These were supplied pre-established with UK native species but can be supplied unplanted.
In addition, a large number of Biodegradable Sediment Entrapment Mats known as RiverMat was supplied. RiverMats are suitable for use in natural and artificial channels; they are secured to the bed of the water course and placed downstream of the disturbed area. They lie flat and trap sediment borne along the bed on the current. The effect of disturbing sediment can have a harmful effect on wildlife and plant habitats, smothering vegetation, insects and fish. It can also block drains, culverts and headwalls, and reduce the depth of pools. Sediment build up against structures can also be detrimental to the integrity of bridge and dock piers. Being flat, the RiverMat does not cause disruption of the water flow or affect the current but does effectively control the Downstream Sedimentation which is a common problem when civil engineering works for drainage, flood alleviation or other work on the watercourse is carried out.
Tree planting sundries and 14kg John Chambers Wildflower Seed for wet and damp soils which will cover an area of approximately 3000sqm was also supplied as part of the project.
John Chambers Heritage Wet and Damp Soils Wildflower Mix is from the Heritage Range. Renowned for the quality of its seed, the Heritage range retains the original recipes created by original business founder John Chambers. All seed supplied is of optimum quality, will provide exceptional germination and is cleaned by hand to ensure that only pure and uncontaminated seed arrives at a project. Every Heritage mix supplied is available with a certificate of authenticity, listing the species, origin and recipe for the mixture.
The Outcome
The main work at Tottle Brook was completed at the end of December 2019 with follow-up landscaping work scheduled in 2020.
Lauren Dobson, Business Development Manager for Dobson UK comments; "With access being an issue on this project, especially with the added difficulty of the extremely wet weather, the Green-tech and John Chambers Wildflower Seed team worked with us to overcome this. We were very happy, as always, with the quality of product and the service provided. Towards the end of the project we spotted a Little Egret which had not been seen in the area for a long time so we're delighted that the project is proving fruitful already."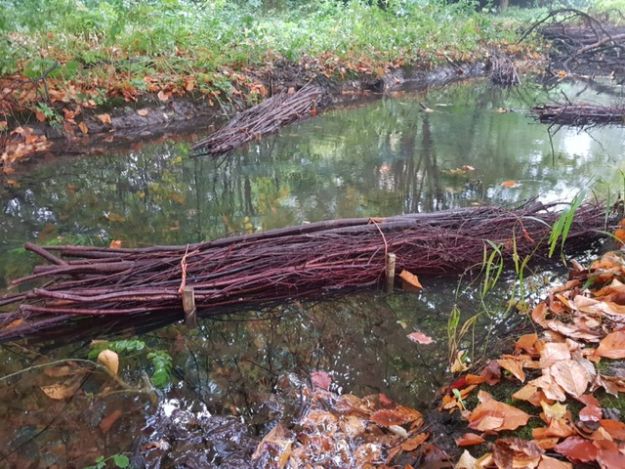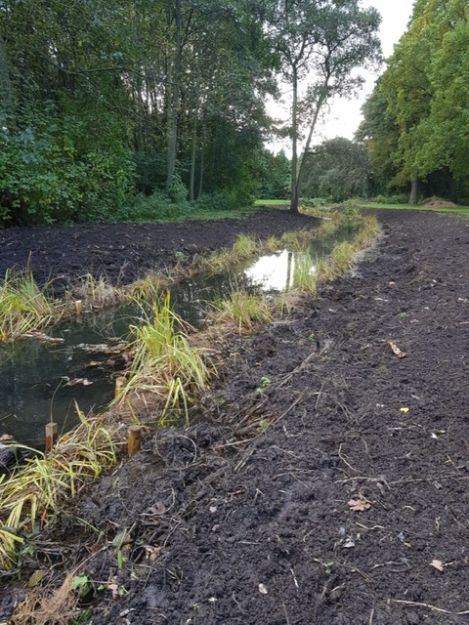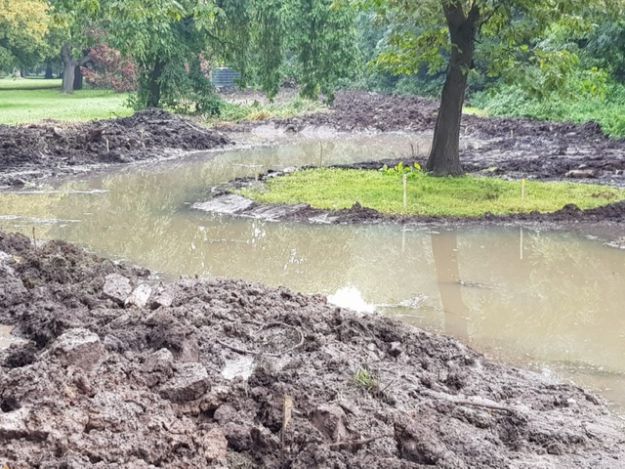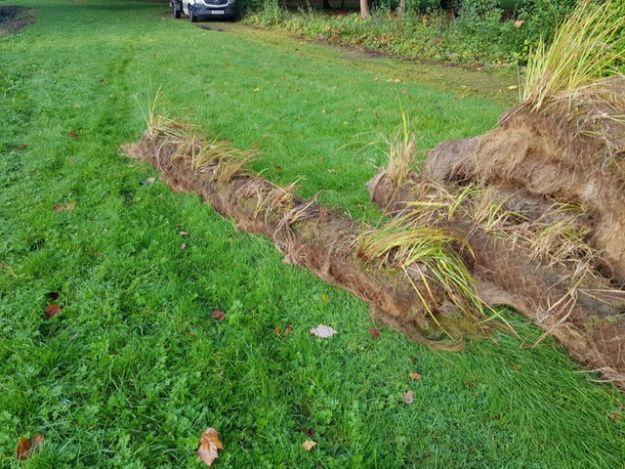 Posted on 13 Jan 2020