John Chambers Wildflower Matting supplied for Balancing Pond on new Bellway Homes Site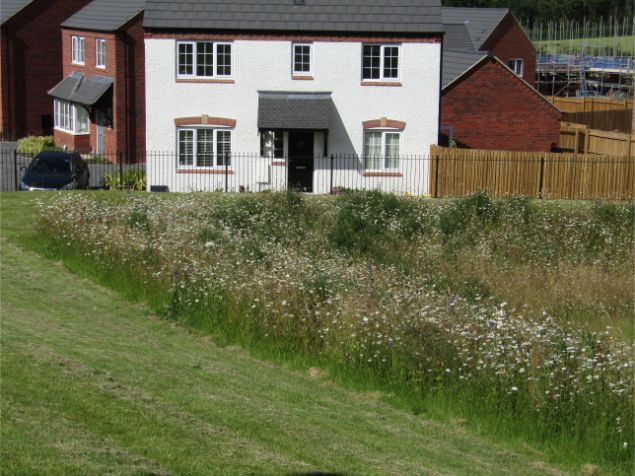 Overview
1000 sqm of John Chambers Wildflower Matting has been supplied for a newly created Balancing Pond on a new housing development.
The Client
PGE Landscaping Ltd is a professional landscaping, fencing and grounds maintenance company working within the construction sector throughout the Midlands and surrounding counties.
They were working on behalf of major UK residential property developer, Bellway Homes on their Ashtree gardens development; a stunning development of new homes in the market town of Ashby-de- la-Zouch.
The Project
PGE Landscaping was asked to create a balancing pond (also known as a balancing lakes, attenuation or retention ponds) which acts as a temporary storage facility for watercourses like streams. Rather than water being discharged directly into the watercourse, potentially overwhelming it and causing flooding, the water is stored in the balancing pond.
They installed John Chambers Wildflower Matting around the pond. It is a balanced mixture of wildflowers and grasses growing in a moisture retentive biodegradable felt, that provide an instant wildflower meadow. Made up of native wildflower species, the Wildflower Matting will provide beautiful blooms that will grow back year after year. As well as being lovely to look at, it will encourage biodiversity and over time will help build up and support an ecosystem.
The Outcome
Jon Austin, Head of Sales & Estimating from PGE Landscaping Ltd said,
"We were really pleased with the quality of the John Chambers Wildflower Matting. It was delivered as specified and was easy to lay with instant results. The client was pleased and we've overheard local residents commenting on how impressive it is and how it has created a lovely view for thoseliving in sight of it. They're just waiting for the ducks now! I have no hesitation recommending the John Chambers Wildflower Matting."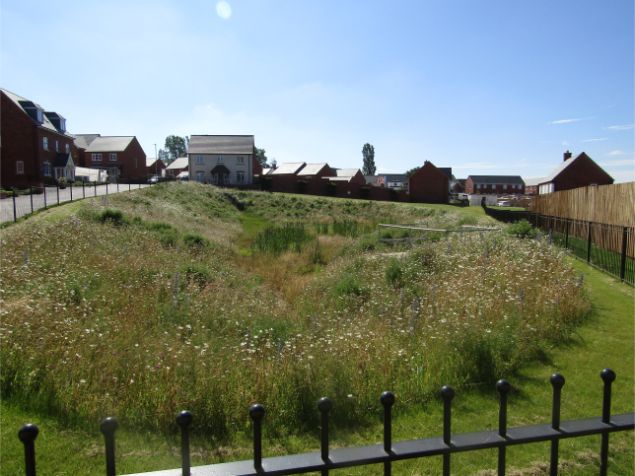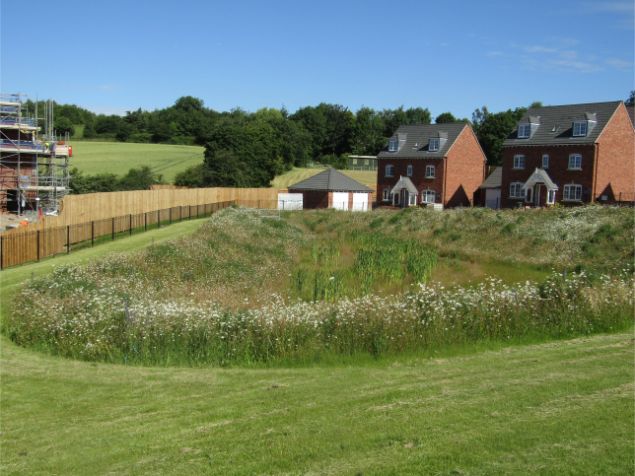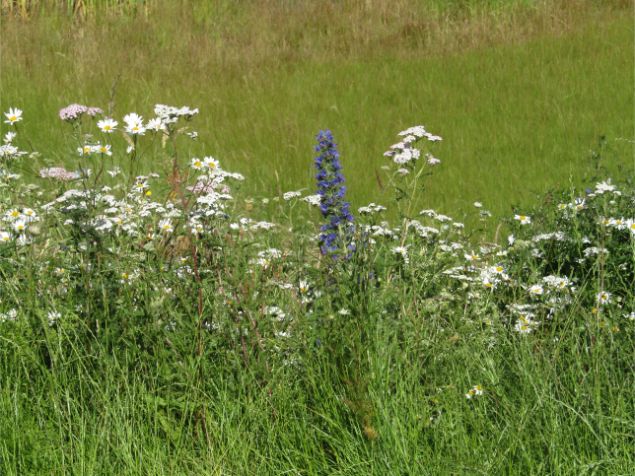 Posted on 15 Aug 2019