Green-tech proud to play their part in Memorial to honour WW2 serviceman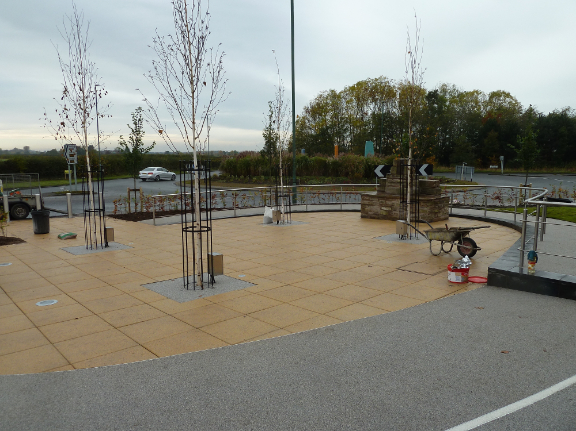 reen-tech has supplied the landscaping materials used in a memorial to honour the many servicemen of World War II who passed through the Royal Naval Air Station (RNAS) Burscough, known as HMS Ringtail
HMS Ringtail is an old World War Two airfield in Lancashire. It was a busy military base that was closed for flying in 1946 but kept under the military status of care and maintenance and used as an engine holding and repair unit.
In 2004 a sandstone memorial was unveiled at the side of the town's Tollgate Road and Pippin Street roundabout to honour the servicemen. An Armistice Day ceremony was held at this location each year on 11th November.
Recently a new Ringtail retail park has been built on land that was formerly HMS Ringtail. A new Booths Supermarket has been built on the Park and has been designed to resemble a WW2 aircraft hangar.
The location of the original memorial was deemed to be an unsafe venue due to this development and outside the supermarket a new memorial garden has been created. The existing monument has been moved into this, along with a new and unique life size bronze sculpture of a WW2 Navy Air Man.
Cheshire based Hulton Landscapes secured the contract to construct the new memorial garden and ensure the existing memorial was removed and placed at its new location.
Hard landscaping on the site included the excavation and preparation of the site and the creation of paved areas, the installation of bespoke lighting, and the construction of disabled access ramp and steps along with a curved balustrade and handrail.
To complement the architecture and character of the surrounding landscape Hulton Landscapes undertook a detailed programme of soft landscaping which included the planting of shrubs and established trees. Green-tech, a leading supplier of landscape materials supplied, Mona tree irrigation,tree anchoring systems, Rootbarrier, Resibond frames and tree guards. These items are all designed for an urban environment such as this and provide protection and nurture to give a healthy tree the best start.
With buildings, services, pedestrian and vehicular access all in the area and needing consideration, Hulton's choose products that protect and control the trees' roots, manage the trees' irrigation, hold the tree in position and protect them against damage or vandalism whilst adding value to the overall scheme by being aesthetically pleasing.
Chris Whittingham, Commercial Director from Hulton Landscapes said,
"It was a great honour to be awarded this contract which means so much to so many. We have worked with Green-tech for a number of years and always find they offer us great products and a great service."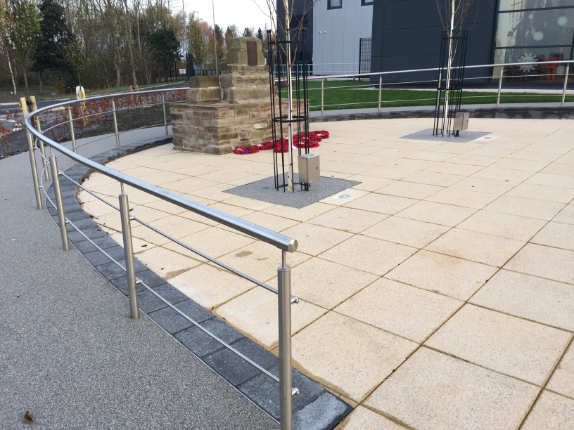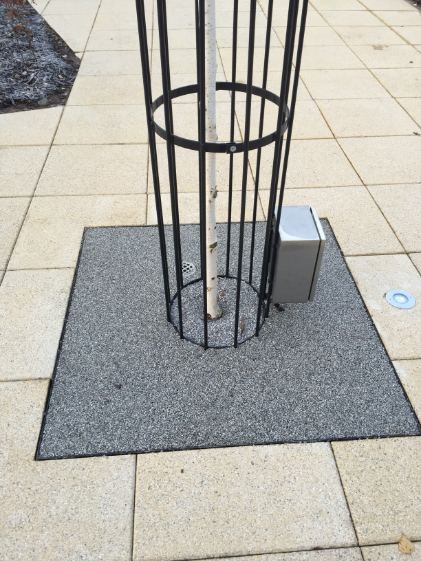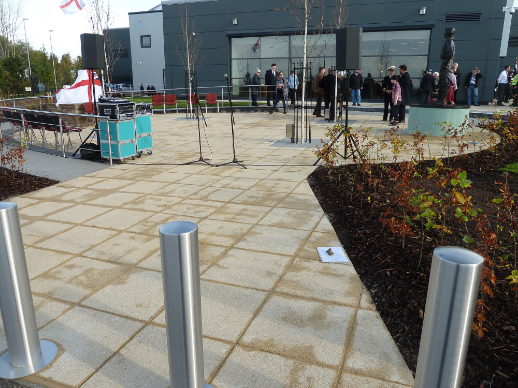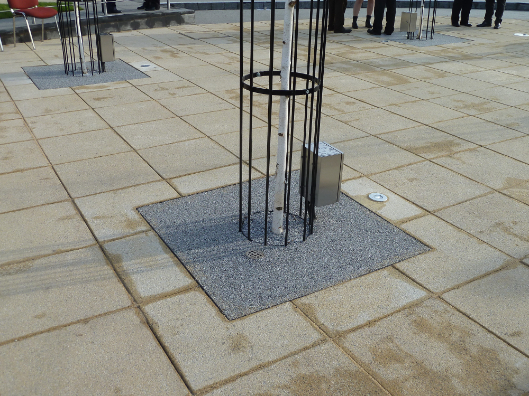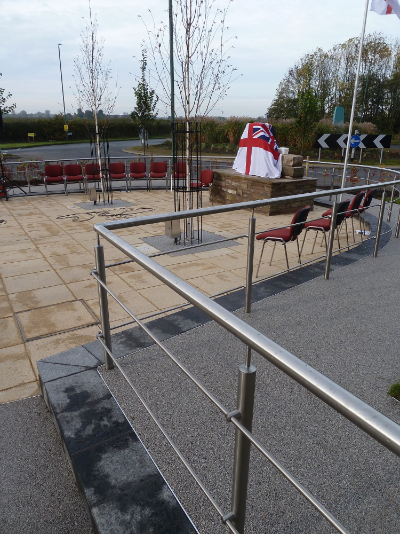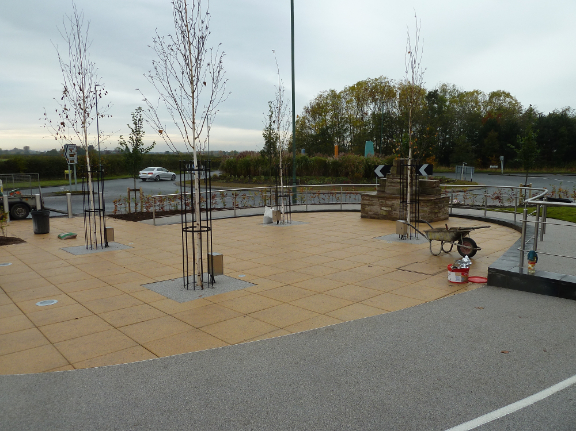 Posted on 07 Mar 2018