Green-tech proud to have supplied Ashlea in Landscape Institute Award winning project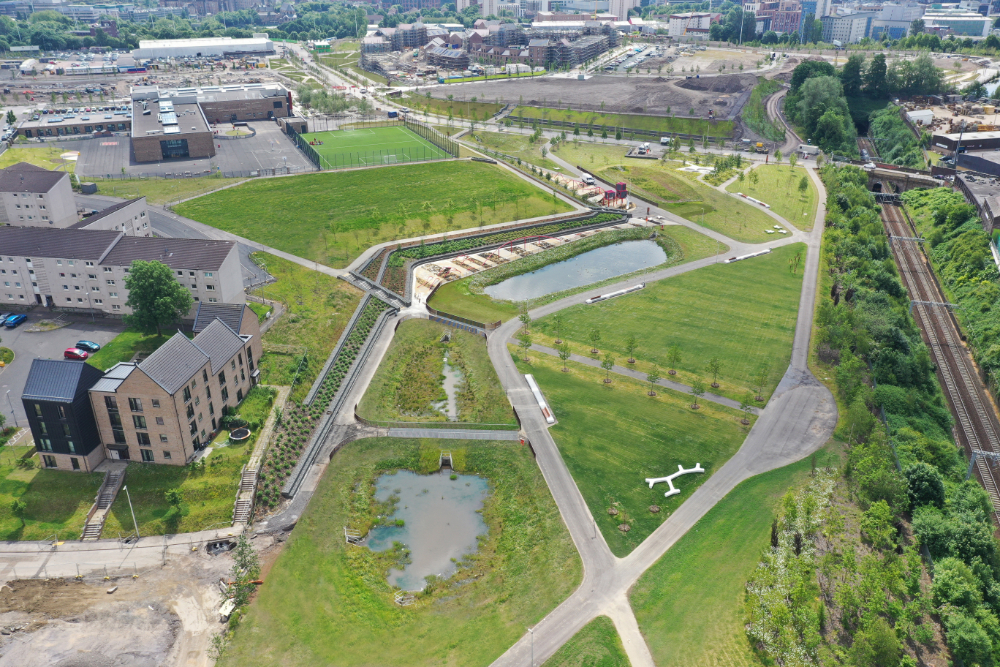 The Sighthill Transformational Regeneration Area Advanced Infrastructure project in Glasgow has been announced as the winner of the 2021 Landscape Institute's 'Excellence in Landscape Construction' Award.
The prestigious project was entered into the awards by Landscape Architects LDA Design, who undertook the design of this mammoth scheme on behalf of Glasgow City Council to make their vision a reality.
The Sighthill Advanced Infrastructure cost in the region of £65 million of an overall Transformational Regeneration Area project budget of £250 million.
One of the country's largest commercial landscaping companies Ashlea, was the landscape contractor during the prestigious three-year construction project. They worked closely with landscape supplier Green-tech throughout the duration to bring the drawings to life.
The ambitious Softworks Programme commenced in July 2018 and was completed in October 2021. During this time Ashlea screened 25,000m3 site won topsoil and imported over 10,000m3 topsoil. They planted over 101,000 shrubs and perennials, 6000 specimen hedge plants and over 685,000 bulbs. They also planted 3800 trees; a mix of specimen and woodland trees, to include semi mature, extra heavy, standard and feathered. These were planted in tree and shrub planting compost that was supplied by Green-tech, along with the Holdfast rubber blocks and heavy-duty belting which were used as necessary on these trees. Terram Impermeable Root Barrier was supplied and used to protect services, roads, and footpaths from tree root damage.
Ashlea seeded over 100,000m2 amenity, sports and wildflower areas using John Chambers Landscaping with Rye Grass Seed, John Chambers Action Replay Grass Seed, John Chambers Flowering Lawn Wildflower, Hedgerow Wildflower Mix, Wet Meadow Wildflower Mix and Pond Edge Wildflower Mix
LDA explain the background to this initiative "Sighthill experienced high levels of multiple deprivation typical of inner-city high-rise estates. Demolition of its ten tower blocks began in the 2000s and the last block came down in 2016. Glasgow City Council was determined that what came next gave residents a much better deal. Winning the Advanced Infrastructure and Residential project bids for the regeneration of Sighthill allowed LDA Design to take a holistic approach. Our landscape-led masterplan for Sighthill created a mix of parkland, 850 new homes, educational, community and retail facilities, all within a ten-minute walk from Glasgow's centre."
The works created a new identity for Sighthill, including a rich new parkland and series of open spaces, delivering a destination area connected to the city centre by the 'Civic Spine' – a pedestrian priority, active travel facilitating route that encompasses several dynamic public realm gateways and plazas. The community campus, which includes a new school and sports facilities opened in 2020 and the 30 hectares of accessible parkland opened in the summer of 2021.
Morgan Sindall was selected as the main contractor. Sustainability and longevity were key underpinning elements of the vision. Morgan Sindall and LDA shared the common goal of achieving net zero carbon on all operations by 2030.
Site remediation and extensive and innovative sustainable drainage freed up otherwise undevelopable land, allowing not only a density of housing appropriate to a city centre to be accommodated, but also a large, interconnected and beautiful biodiverse landscape, mitigating against the climate crisis and contributing to health and wellbeing for decades to come.
Early regeneration and economic studies have shown that shown that the Sighthill TRA Advanced Infrastructure project is generating £2.50 in the local economy for every £1 spent of the gross project income, which will continue to improve as residential developments continue to be delivered.
One of the hallmarks of the winning Sighthill TRA project was the collaborative approach adopted by LDA Design working with Morgan Sindall and their specialist subcontractors, including Ashlea, to achieve exemplary outcomes for the finished scheme. Sighthill is considered a great example of what early engagement and maximum multi-stakeholder collaboration can deliver.
Ashlea have committed to a five-year landscape maintenance period, to ensure that the landscape is properly embedded, and the quality seen throughout design and implementation is maintained, offering locals and the wider city a landscape to enjoy long-term.
Stuart Simpson, Director of Ashlea Ltd comments, "Thank you to Green-tech for all your efforts, help and support throughout the project which went a long way to achieving this prestigious award."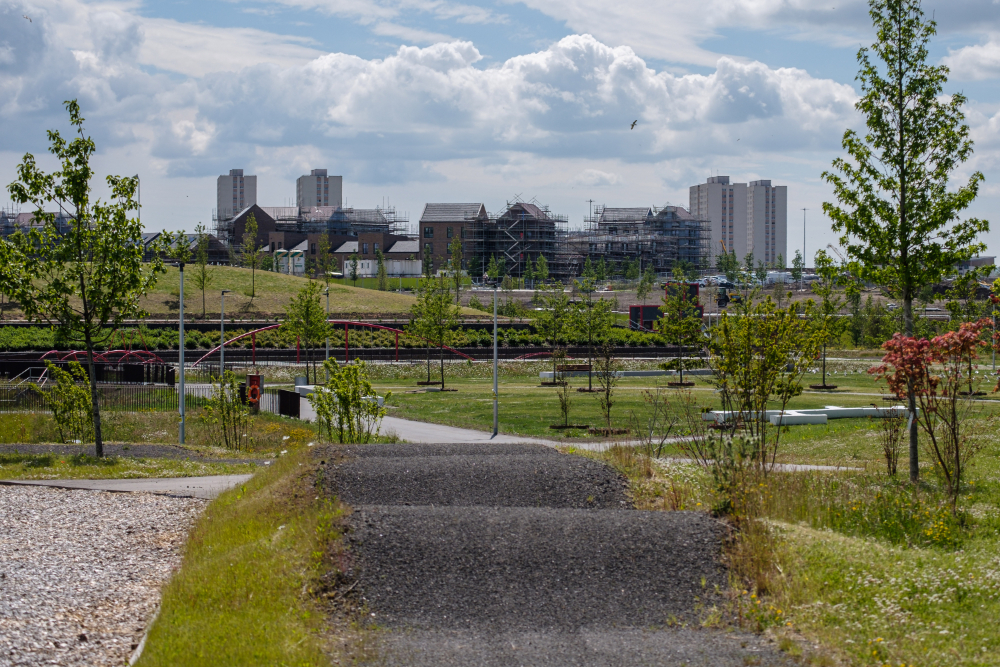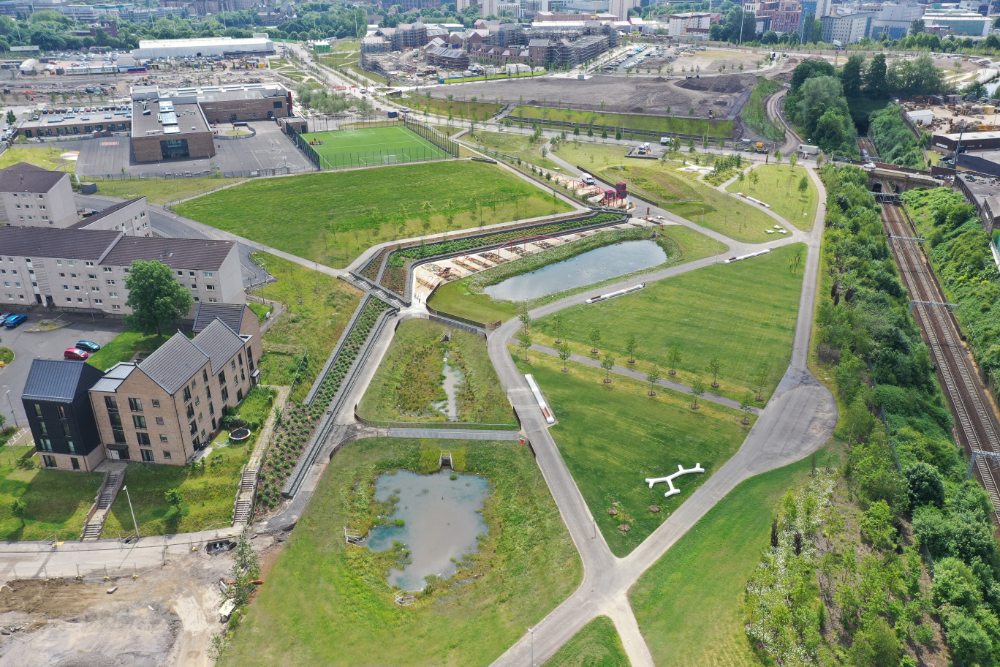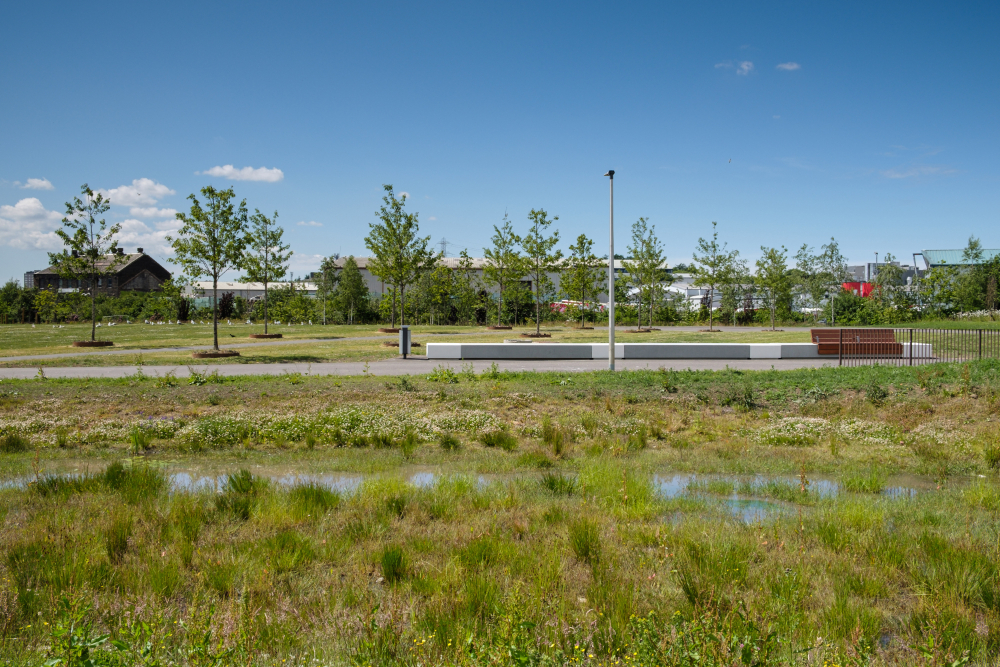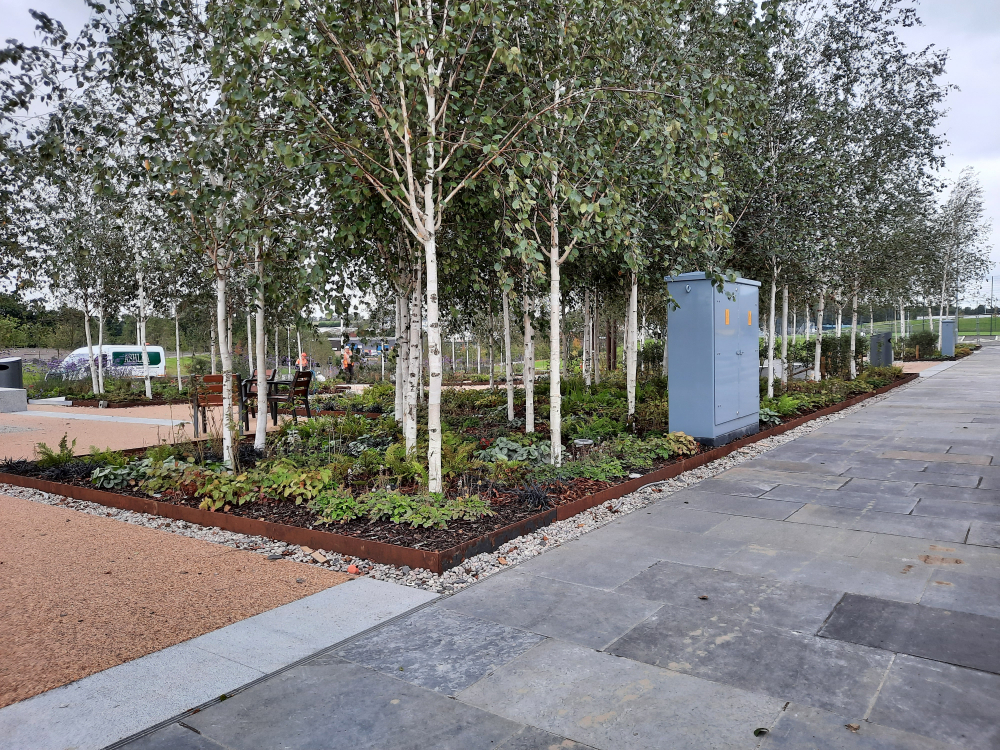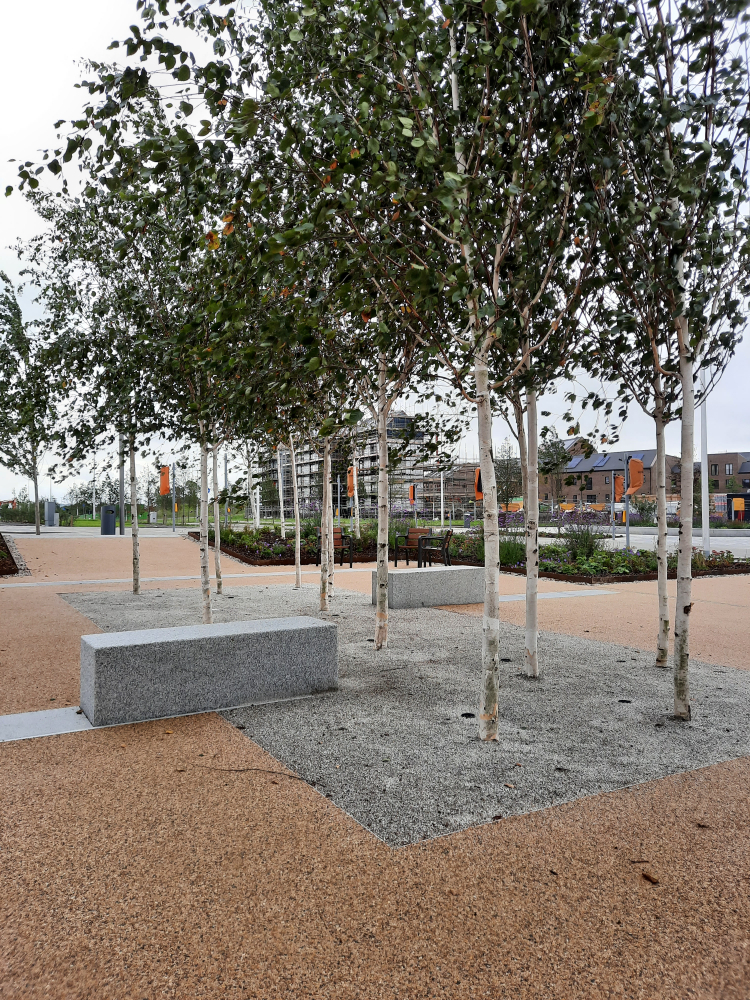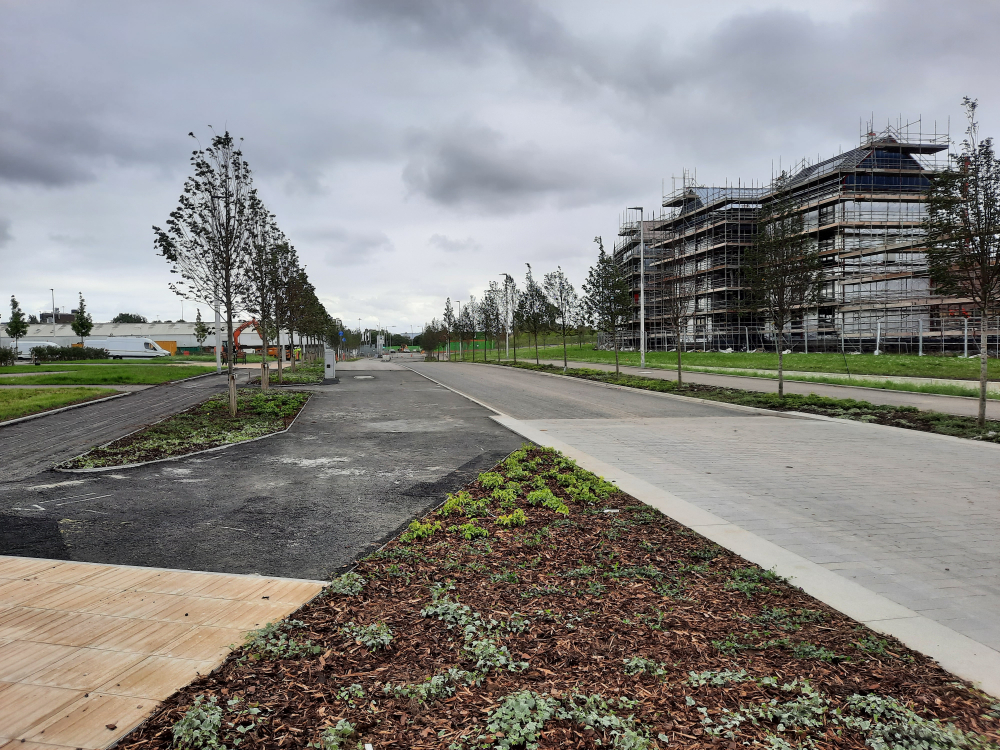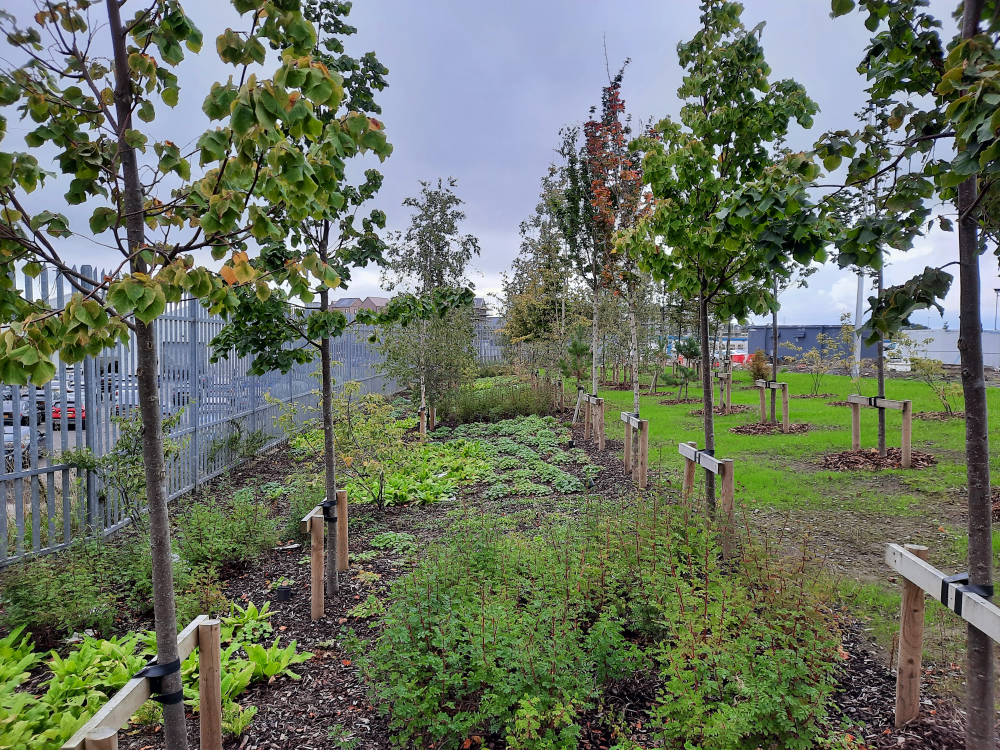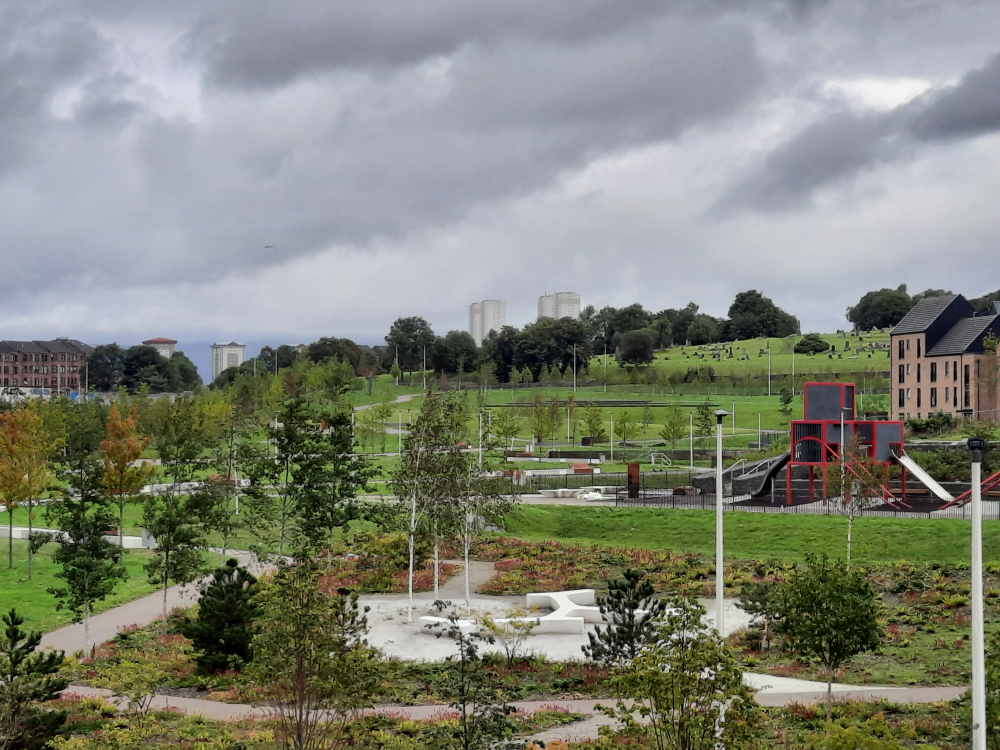 Posted on 16 May 2022